And a new long tunic for me! Yaaaays! So from this super-easy Burda pattern I found on sale at Joann's for $2.49 (I went nuts and got a ton), I made myself a lovely long something to wear.
74
is reasonable? FUCK.) and everything I love is at least $85, I decided to make myself some winter clothes.
Simple, comfortable, long tunics for leggings and boots in fabric I love and exactly my size and proportions. Really, what's the issue? So, as my first project I made this!
Belted with a ribbon for now.
Please ignore my crafting crap in the background. But SO PRETTY. I cut the sleeves on the bias for fun. The hem is a high-low:
heavy
rotation this winter.
Seen here!
And here!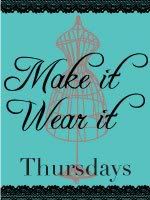 Here too.